Sweden just isn't even trying anymore. The country is just this pathetic.
InfoWars reports that the state-backed Swedish Institute handed control of its official Twitter account over to a Lebanese migrant who then proceeded to tweet a series of vulgarities.

The handle, @Sweden prides itself by rotating between different individuals to tweet about 'life in Sweden'.

The Swedish Institute is partially taxpayer-funded and is designed to "promote Sweden and Swedish issues globally".

When Lebanese migrant Elias Kreidy was given control of the account, he tweeted, "I'm the immigrant f**king your daughter while you're trying to sleep ignoring her moans calling me 'daddy'".

The tweet was soon deleted, but he posted other tweets such as:

"I'm the immigrant who stole your job" and "I'm the immigrant who stole your education."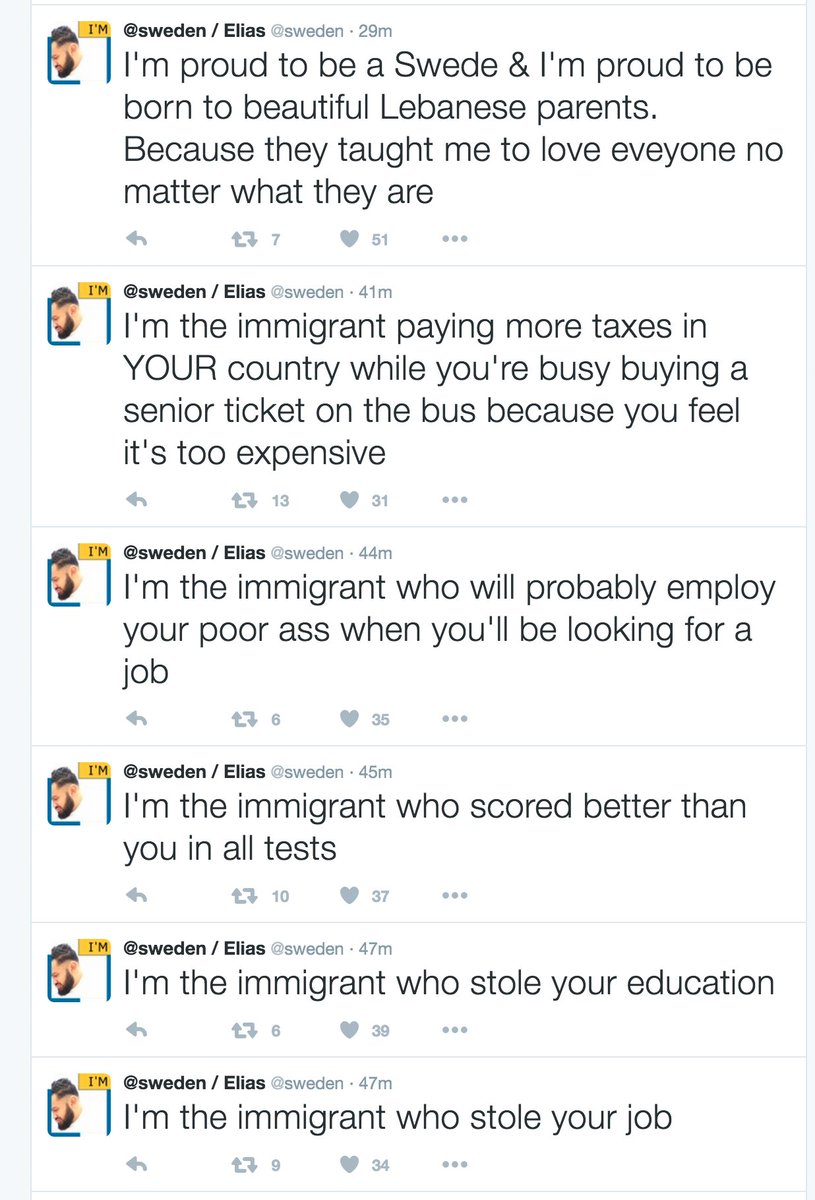 When someone told Kreidy that he didn't represent Swedes he responded by saying, "go back to f***ing your sister."

And when someone brought up the fact that uncontrolled immigration has turned Sweden into the rape capital of the world, Kreidy replied with, "You should go and f*** yourself before you come with a question containing f*** racist facts."

As we previously reported at The Rebel, Sweden's education level has dropped significantly in recent years, due to the high levels of refugees coming into the country.

It's clear that Kreidy is proving that those statistics are perfectly accurate.

What an embarrassment to the western world Sweden is.