An American graduate student and combat veteran was killed when a Palestinian terrorist went on a stabbing spree on Tuesday.
The victim was identified as Taylor Force, 28, a first-year M.B.A student.

The attack left 12 wounded, including a pregnant woman, according to the NY Times.

Incredibly, during the fatal attack, an Israeli man wearing a t-shirt for the band TOOL took matters into his own hands and attacked the terrorist with his guitar.

A GoFundMe page has been set up for the so-called 'guitar hero' whose guitar was smashed taking on the terrorist.

As described by the page, "I was sitting down playing guitar and I heard screaming from across the street," said the man, who wore a T-shirt of the rock band Tool. "I saw a man run at me with a knife, I ran at him with the guitar and smashed it in his head. He was so stunned and didn't know what to do with himself…."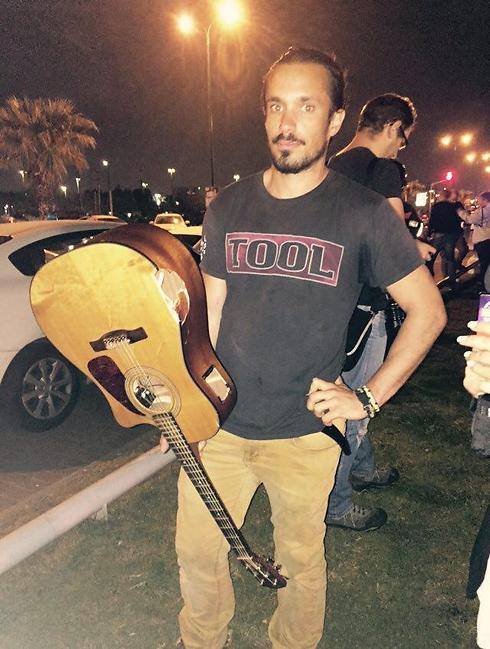 The page continues to describe the incident, "Yishay may very well have saved many lives as he helped neutralize the attacker. He deserves a new top of the line guitar or two or 3, heck he deserves his own CD and a whole orchestra! Let us help jumpstart his career! Only the best for this life saving guitar hero! We love you Yishay!"

The terrorist was eventually shot dead by police. He was identified as Bashar Masalha, a 22-year-old Palestinian and a member of Hamas.

This wasn't the only terrorist-related stabbing to happen on Tuesday. In another incident, an Israeli man was stabbed in the neck by a Palestinian terrorist. He pulled the knife out of his neck and used it to kill the attacker. You can read about that incredible story here.

For more news about terrorist attacks in Israel, keep it locked to The Rebel.