In a recent interview with Global News, Justin Trudeau said you -- yes you -- are to blame for his party's steady slide down the polls.
Trudeau blames cynicism among Canadians when it comes to politics and that right now "people are getting ready for the end of school, for beginning summer vacations and going off with the family." 
This, perfectly describes every 10-year-old today, but we believe Trudeau may have just misspoken in his response to the hard-hitting question, you know, like "decibels" or anti-Alberta comments, or his admiration for China's "basic dictatorship", or… well, the man misspeaks a lot! 
We take a look into Trudeau's response and believe that he was actually describing what he's focusing on right now instead of being lambasted in the early election campaign:

 

Backyard BBQ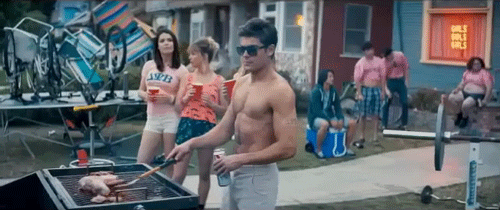 Back in the summer of 2013, The Liberal Party held a contest "Win Dinner with Justin – Donate now!" to drum up support.  Trudeau attended a BBQ with one of his supporters and has been shaking hands across Canada's barbecue circuit ever since.  Can't blame Justin for being too focused on ribs and a nicely marinated steak this time of year.

 

Summer Vacation




Mexico, Disney World, Hawaii…. maybe a cruise!  We're not sure where Justin plans on taking the fam this summer, but we know he'd rather be thinking about sipping mai-tais rather than his party's poll numbers.

 

Hanging out at the Beach




What Liberal MP wouldn't want to work on their tan, getting roasted by the sun is better than having it done by the Conservatives.

 

End of School Exams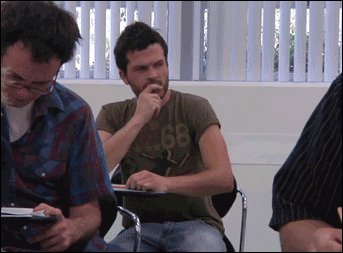 Justin's school days are in the past, but his handlers have just begun cramming their Shiny Pony with debate lessons to help the Liberal leader not flunk out against Harper and Mulcair.

 

Playing Sports




Trudeau has said he'd soften how Canada deals with ISIS if elected, but get this guy on a ball field and he'll show them no mercy.

 

Ice Cream




Who doesn't love ice cream, this one we can't blame the Liberal leader for thinking about more than the election.

 

Picnic




Justin charms at Liberal picnics across the country, from balancing babies on his hand, to showing off his dance moves, Trudeau loves a good picnic.  For him, the summer is filled with reasons not to care about politics.