Japanese politician Satoshi Shima is running to represent the Mikawa region in the upcoming Japanese election, and he's campaigning with a cat.
While Japanese political posters are really not that different from what we see in North America with a candidate's face and his or her party, Shima is going a step beyond.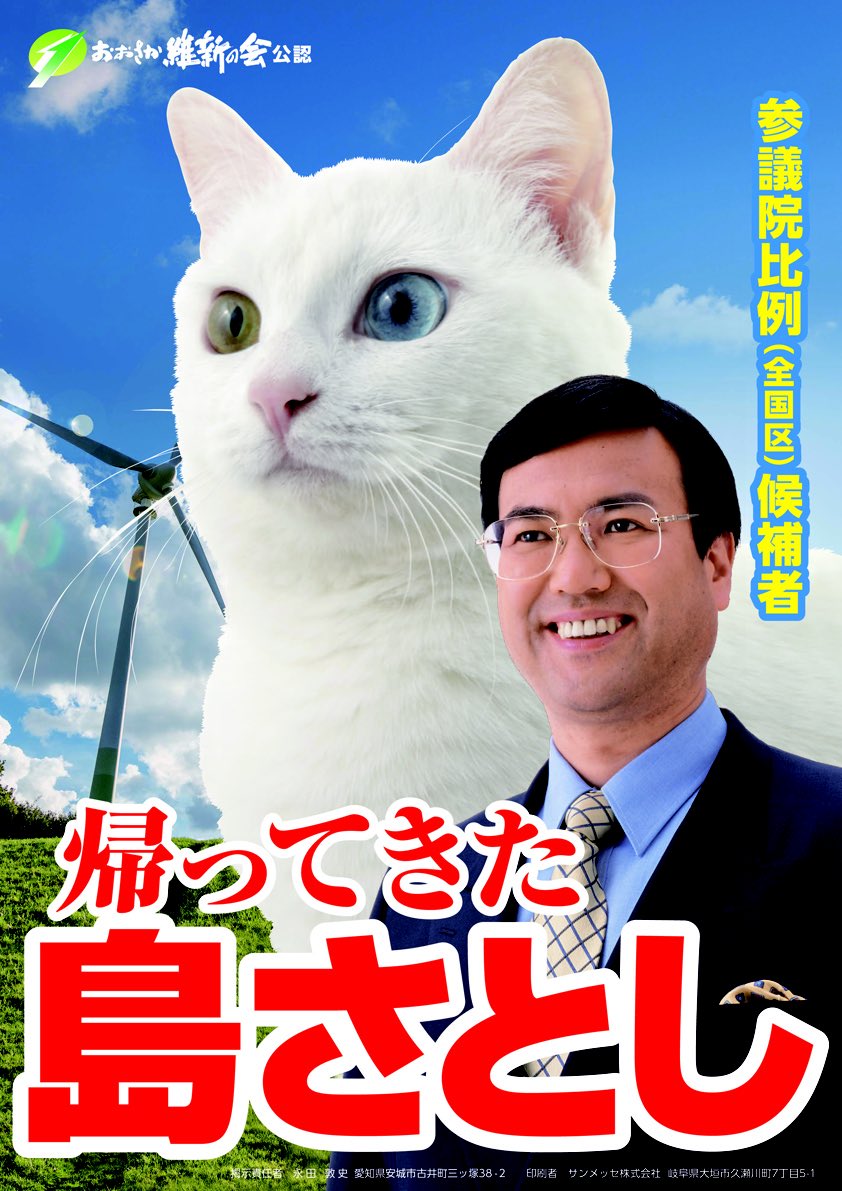 Along with a caption that reads, "returned home".

While not all of Shima's poster include the cat, that seems to be part of the fun.
「白い猫のポスター」ボランティアの皆さんのおかげで多数貼られました!ありがとうございました。このポスターを見ると、今日、1日、幸福です! pic.twitter.com/JFdquUaiys

— 島さとし(嶋聡) (@satoshi_shima) June 27, 2016


"If you find one of my white cat posters, you'll be happy." So, they're kinda like four-leaf clovers, but with cats and middle-aged politicians," he said, according to Kotaku.