Evidence is mounting that the anti-Trump protests are in fact, paid organized George Soros sponsored events and not grass roots whatsoever. Below is footage of some of the rioting with a few links and images suggesting the real "root cause" of them.
Here is an advert for people to participate: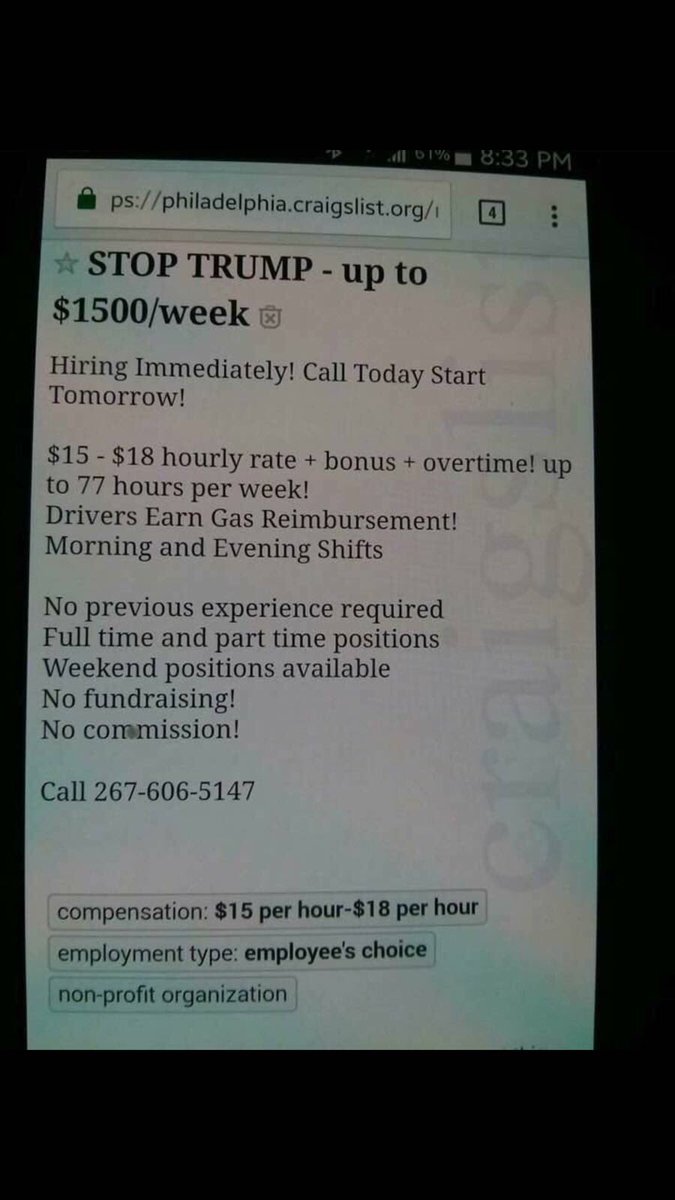 The following video is alleged to be blocks and blocks of busses used for moving huge numbers of protestors into Portland for the violent riots against President Elect Trump.
Meanwhile, on the tenth, some "never Trump" protesters marched right into the middle of a US Marines Pub crawl. Things didn't go well for them after that.